Phang Nga Bay &James Bond Island Tour
Book your Phang Nga Bay & James Bond Island Tour now with Easy Day Thailand.
Action-packed join-in day tours for the whole family from Krabi area into Phang Nga Bay and to James Bond Island. You can book just a simple James Bond Island tour or add activities such as sea canoeing, Elephant Trekking or ATV. Plenty of possibilities.
Select your James Bond Island Tour
[et_pb_shop type="product_category" posts_number="4″ include_categories="170″ columns_number="4″ orderby="popularity" hover_overlay_color="rgba(252,252,252,0.21)" _builder_version="3.13.1″ title_font="|600||||on|||" title_text_shadow_style="preset2″ price_font_size="21px" price_text_shadow_style="preset2″ border_radii_image="on|10px|10px|10px|10px" text_orientation="left" animation_style="slide"]
[/et_pb_shop]
Day tours into Phang Nga bay including visits at James Bond Island are very popular tours with great value for money. Not a fan of big groups? Why not try our Private Phang Nga Bay Sightseeing tour. Daily just for you and your partner, family or friends.
Book with Easy Day Thailand
Easy Day Thailand has many years of experience in Thailand and furthermore a established Tour & Travel company in the Kingdom of Thailand you can Trust.
Our Commitment
Operating with the highest standards!
Offer personal service!
Unique & seamless travel experiences!
Making Friends!
Pay Online
Secure via our Bank!
Visa, Master & Amex!
No Fees!
Contact Us
Call Us 06:00 - 21:00!
Multi Lingual!
"We have made a commitment to our Guests & Ourselves never to sacrifice Quality & Safety over Price! We are not the Cheapest.. but the Best!"
A trip in to Phang Nga Bay and a visit at James Bond Island is a must when staying in Krabi. However Krabi area has a lot more to offer. Therefore check out our quick Krabi guide about other things to do in the area and the rest of Thailand.
Krabi Tours & Activities
Plenty of things to do in Krabi and the near by provinces. Visit Phang Nga Bay, Khao Sok National Park. Krabi Activities are plenty, including Kayaking & Sea Canoeing, Game Fishing tours, ATV, White Water Rafting.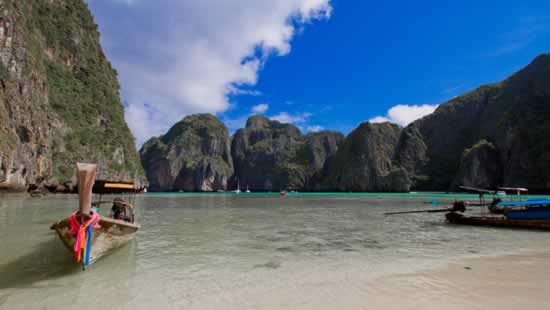 Discover Krabi
Krabi is home to popular travel destinations. Most famous are Koh 
Phi Phi Island & 
Koh Lanta Island. Places you should add to your itinerary when on a holiday in southern Thailand. Discover Krabi now with Easy Day Thailand. 
Krabi Transfers
Easy Day Thailand offers Krabi Airport Transfers, Ferry tickets to Phuket Island, Phi Phi Island or Koh Lanta. Transfers to Koh Samui, Koh Tao & Koh Phangan in the Gulf of Thailand. Private overland transfers in Limousine or Mini Van.
Read more…
Krabi Province is just 1 of many place worth visiting. Below quick overview of Thailands Top Travel Destinations, which you can easy combine with your stay in Krabi. White Water rafting tours are available in Phuket Island, Khao Lak, Chiang Mai & Chiang Rai.
Phuket Island
Phuket Island, the Pearl of the Andaman Sea is located on the west coast of Thailand and is one of Thailands most popular tourist destinations. Phuket offers beautiful beaches, shopping, dining and plenty of Things to Do.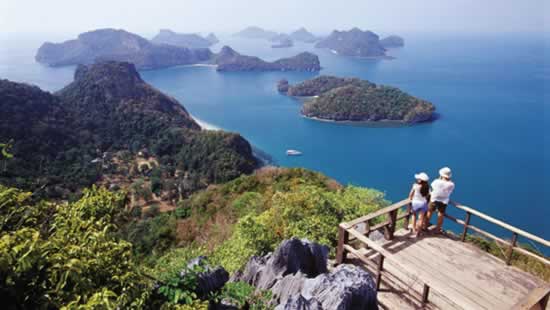 Koh Samui Island, Koh Phangan (famous for it's Full Moon party), Koh Tao and the Angthong National Park are all located in the Gulf of Thailand. Easy accessible via Samui Airport or by ferry from Suratthani & Chumporn.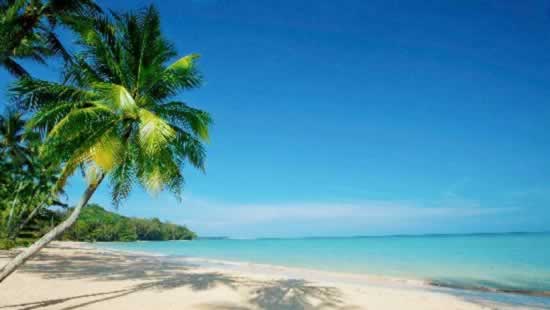 Khao Lak Beach on Thailands west coast is just an hours drive north of Phuket International airport. Khao Lak is a popular family vacation destination and the hub for scuba diving & snorkeling at the famous Similan Islands
Chiang Mai in Northern Thailand is a popular destination and on most Thailand visitors To Do List. The North has much to offer and to do. Easy Day Thailands Private Sightseeing Tours to show you the best of Chiang Mai & Chiang Rai.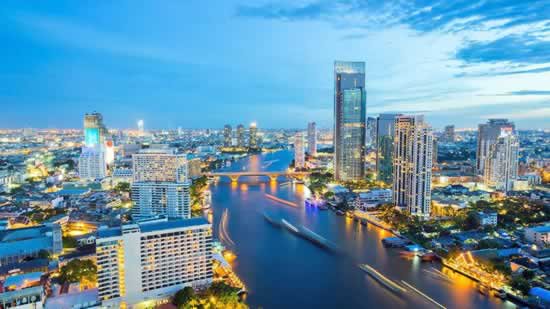 Thailands Capital Bangkok never sleeps! A metropolis with luxurious mega malls, fiery food and endless temples and attractions. A place that should be on your itinerary. Easy Day Thailand guide you through Town.
Questions !?
Explore Thailand with Easy Day  Thailand Tours.
Not sure where to or what to expect? Just get in touch with our travel experts at Easy Day Thailand. We always happy to answer your questions and point you in the right direction.
Easy Day's Sightseeing Tours 
In Krabi Province there are plenty of things to do. However the rest of Thailand has also a lot to offer. Visit the most beautiful places in Thailand with private guided sightseeing tour operated by Easy Day Thailand. Join Us now!
More tours into Phang Nga Bay
A James Bond Island Tour and visit at Phang Nga Bay is also available from other travel destinations, such as Phuket Island or Khao Lak Beach. Check it out now.
from Phuket Island you can do daily tours into Phang Nga Bay including visits at the famous James Bond Island, Koh Panyee Island & incredible "Hongs".
Visits at the famous James Bond Island, Koh Panyee Island & incredible "Hongs" (Room) with daily sightseeing tours from Khao Lak Beach.
Get in Touch with Easy Day Thailand
We are Here to Answer Your Questions Regarding any Thailand Tours or Activities? Drop us a a few lines and ask.