Lanta Island is located in the province of Krabi in southern Thailand. The mangrove divides the island into two parts: Koh Lanta Noi in the north and Koh Lanta Yai in the south, recently linked by a bridge.
Koh Lanta Yai is the most developed part and where all the tourist infrastructures are: hotels, resorts, restaurants, shops, bars and of course the most beautiful beaches. Koh Lanta is well known for its relaxed atmosphere. It is a great place to stay if you are planning relaxing holidays. Among the possible excursions do not miss day tours to Koh Phi Phi, Koh Ha and Koh Rok.
Things to Do in Koh lanta
Phi Phi Island Tour from Koh Lanta – Daily speedboat tour from Koh Lanta to Phi Phi Islands. Visit the most beautiful islands like Phi Phi Leh, Phi Phi Don, Bamboo Island. Best visited during the month of November to April.
Koh Rok Islands are an archipelago of 2 islands, some of the most beautiful Islands in the Andaman Sea. Powdery white sandy beaches, crystal clear water and some of the healthiest coral reefs in Thailand .
An Island Hopping tour between some of the most beautiful islands off Trang Province, which are Koh Ngai, Koh Kradan, Koh Chuck and Koh Mook with its popular Emerald Cave. You will enjoy a great mix of beaches & snorkeling.
Koh Lanta Transport – How to get to Koh Lanta and How to get from Lanta to near by islands such as Koh Lipe, Phi Phi Island or Phuket Island. Private Airport transfers from Krabi & Phuket International Airport.
Koh Lanta Tours selected by Easy Day Thailand. Join-In Tours from Koh Lanta Island to surrounding Islands for sightseeing, snorkeling and Sea Canoeing.  Daily tours available all year around booked with Easy Day Thailand.
Questions !?
Explore Thailand with Easy Day  Thailand Tours.
Not sure where to or what to expect? Just get in touch with our travel experts at Easy Day Thailand. We always happy to answer your questions and point you in the right direction. 
Book with Easy Day Thailand
Easy Day Thailand has many years of experience in Thailand and furthermore a established Tour & Travel company in the Kingdom of Thailand you can Trust.
Our Commitment
Operating with the highest standards!
Offer personal service!
Unique & seamless travel experiences!
Making Friends!
Pay Online
Secure via our Bank!
Visa, Master & Amex!
No Fees!
Contact Us
Call Us 06:00 - 21:00!
Multi Lingual!
"We have made a commitment to our Guests & Ourselves never to sacrifice Quality & Safety over Price! We are not the Cheapest.. but the Best!"
Accommodation in Koh Lanta
Twin Bay Resort Koh Lanta is a beach front resort conveniently located on the northern end of Klong Dao Beach in the quiet and secluded Kaw Kwang Bay. Enjoy the best sea view and relaxed atmosphere.
Golden Bay Cottages Resort Koh Lanta is a small and cosy beach front hotel, perfectly located in the middle of Klong Dao Beach on the northern end of Koh Lanta Yai.
Koh Lanta in Southern Thailands Krabi Province is best visited from November to April as than all the beaches on Lantas west coast are good for swimming and the National Parks of the coast are open for visitors. Don't miss a visit at the Koh Haa Islands group or the Koh Rok National park.
Not only like to stay in Lanta? Than visit on of the many other great holiday destinations in the Kingdom of Thailand.
Phuket Island
Phuket Island, the Pearl of the Andaman Sea is located on the west coast of Thailand and is one of Thailands most popular tourist destinations. Phuket offers beautiful beaches, shopping, dining and plenty of Things to Do.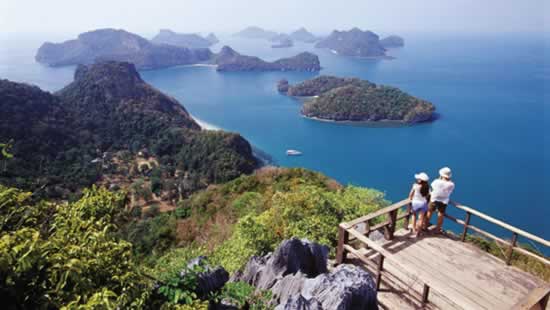 Koh Samui Island, Koh Phangan (famous for it's Full Moon party), Koh Tao and the Angthong National Park are all located in the Gulf of Thailand. Easy accessible via Samui Airport or by ferry from Suratthani & Chumporn.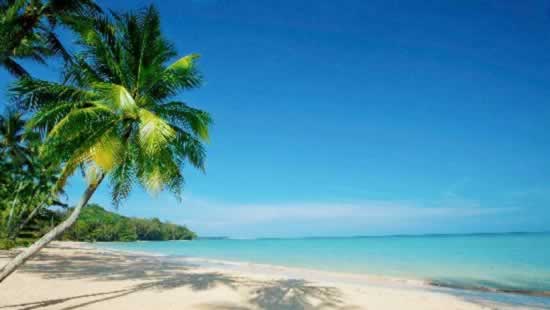 Khao Lak Beach on Thailands west coast is just an hours drive north of Phuket International airport. Khao Lak is a popular family vacation destination and the hub for scuba diving & snorkeling at the famous Similan Islands
Chiang Mai in Northern Thailand is a popular destination and on most Thailand visitors To Do List. The North has much to offer and to do. Easy Day Thailands Private Sightseeing Tours to show you the best of Chiang Mai & Chiang Rai.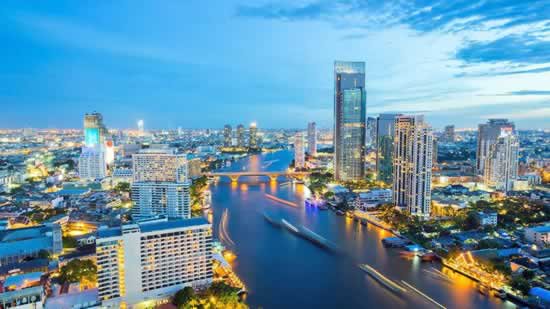 Thailands Capital Bangkok never sleeps! A metropolis with luxurious mega malls, fiery food and endless temples and attractions. A place that should be on your itinerary. Easy Day Thailand guide you through Town.
Questions !?
Explore Thailand with Easy Day  Thailand Tours.
Not sure where to or what to expect? Just get in touch with our travel experts at Easy Day Thailand. We always happy to answer your questions and point you in the right direction. 
Easy Day's Sightseeing Tours 
Combine your stay in Koh Lanta Island with a stop over in one of Thailands other holiday destinations. Plan a 1 night or 2 in Bangkok and explore the capital of Thailand with Easy Day Thailands Private guided Sightseeing tours.
Get in Touch with Easy Day Thailand
We are Here to Answer Your Questions Regarding any Thailand Tours or Activities? Drop us a a few lines and ask.