Krabi has plenty of things to do. Browse now available Krabi Tours & Activities you can book with Easy Day Thailand. 
In Krabi Province you find the popular travel destinations of Phi Phi Island, Koh Lanta, Ao Nang Beach & Railay Beach.
Krabi Hotels
Easy Day Thailand Offers accommodation in all Krabi destinations. Book now your Krabi Hotel stay with Easy day Thailand!
Krabi province came to prominence when rock climbers discovered that the huge vertical limestone rock formations offered some of the best climbing in the world. The climbers are still coming and they are now joined by tourists who prefer the more laid-back atmosphere that Krabi offers compared to Phuket.
When people talk about Krabi tourism they are normally talking about Ao Nang Beach and Railey Beach which are the most popular beaches to stay at. Krabi is ideally located to explore nearby Phang Nga Bay, Koh Lanta, Phi Phi Islands and the many small islands dotted along the coast.
Popular Destinations in Krabi
Krabi Province is the home to many popular Thailand travel destinations. Below an overview of the Top Places to visit when on a holiday in Krabi, Thailand. If not sure where you should stay or confused about the diffrent locations simpley Contact Us Now!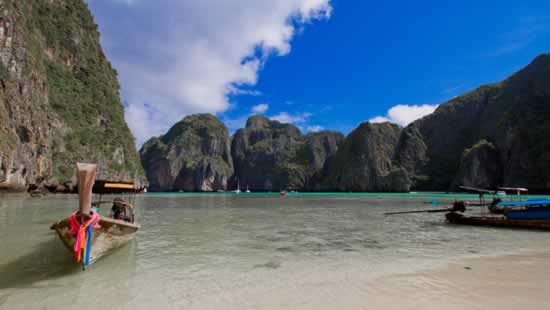 The Phi Phi Island Group is the most popular travel destination in Krabi Province as it offers great beaches, amazing landscape and hotel accommodation from backpacker hostel to 5-Star Luxury Hotels.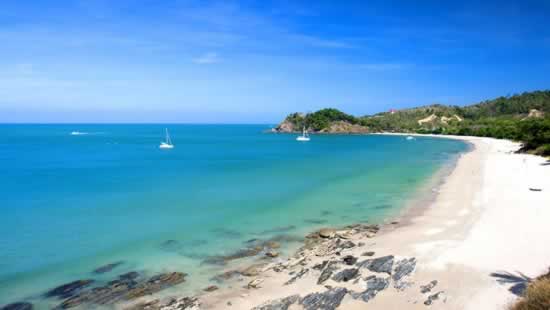 Koh Lanta Island is considered as one of Thailand's most beautiful islands. Lanta is located just off the coast of Krabi and it's long coastline has nearly a dozen beaches, which invite for a lazy beach holiday.
Questions !?
Explore Thailand with Easy Day  Thailand Tours.
Not sure where to or what to expect? Just get in touch with our travel experts at Easy Day Thailand. We always happy to answer your questions and point you in the right direction.
Ao Nang
Ao Nang Beach is resort town near krabi Town famous for it's long-tail boat tours to the beaches of limestone islands such as Ko Hong, Ko Poda and Ko Gai. Plus a popular stop over place on the way to Railey Beach.
Krabi Town
Krabi Town is the Capital of Krabi Province located in an area of limestone karsts and mangrove forests. Krabi Towns main attraction is the Tiger Cave Temple, which is a must visit when in Krabi.
Railay Beach
Railay Beach famous for Rock climbers is a large peninsula between the city of Krabi Town and Ao Nang Beach. Railay is accessible only by boat due to high limestone cliffs cutting off the mainland access. Only way
Top Krabi Tours & Things to do
Explore Phang Nga Bay and visit James Bond Island Krabi Day Tours. Available all year around and fun for the whole family. Join a Sightseeing tour or get active and add sea canoeing to explore the famous "Hongs".
When staying in Krabi you most likely will visit Phi Phi Islands or even spend a couple of nights on the islands. If you not have time for an overnight stay join a day tour, which are available all year around.
Join a Krabi Sunset Cruise on board the traditional Siamese Sailing Junk "Pla Luang". Sunset Tours all year around, exploring the islands off the coast of Krabi. Pick up from Ao Nang & Raily Beach. Join Now!.
Rafting tours are available all year around from Krabi Town and Ao Nang Beach area. You can combine your rafting tour with other fun activities such as ATV riding, Elephant Trekking or Ziplining for a Fun loaded day.
Easy Day Thailand arranges from / to Krabi from all over Thailand.  Airport transfers from near by airports, transfers to the famous Full Moon Party in Koh Phangan, Ferry tickets to Phuket Island, Koh Lanta & Phi Phi Island.
Questions !?
Explore Thailand with Easy Day  Thailand Tours.
Not sure where to or what to expect? Just get in touch with our travel experts at Easy Day Thailand. We always happy to answer your questions and point you in the right direction.
Book with Easy Day Thailand
Easy Day Thailand has many years of experience in Thailand and furthermore a established Tour & Travel company in the Kingdom of Thailand you can Trust.
Our Commitment
Operating with the highest standards!
Offer personal service!
Unique & seamless travel experiences!
Making Friends!
Pay Online
Secure via our Bank!
Visa, Master & Amex!
No Fees!
Contact Us
Call Us 06:00 - 21:00!
Multi Lingual!
"We have made a commitment to our Guests & Ourselves never to sacrifice Quality & Safety over Price! We are not the Cheapest.. but the Best!"
A selection of Krabi hotels and resorts in Ao Nang & Krabi Town. There is something to suit every ones budget and taste. Krabi province is a coming tourist destination in Thailand and has plenty of activities to offer.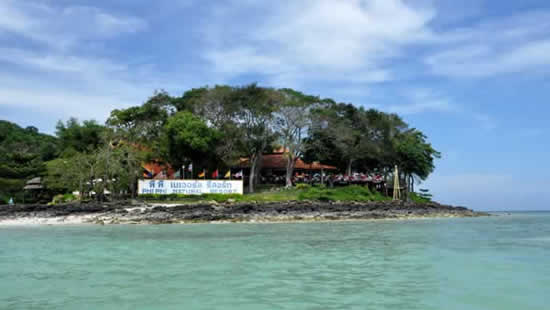 Phi Phi Hotel packages by Easy Day Thailand. Phi Phi Islands is a popular tourist destination in southern Thailand and became famous through the Hollywood movie" The Beach", which was filmed on Phi Phi Island.
Koh Lanta Hotels selected by Easy Day Thailand Tours. We offer accommodation on Koh Lanta and we arrange the transfers to and from the resorts for you. Like to add a few tours? We happy to build your package.
Getting to Krabi is easy. Krabi international Airport receives daily flights from Bangkok. Tiger Air also operates direct flights from Singapore.
The road network to Krabi is excellent. Phuket to Krabi by road takes just 3 hours. Busses from Bangkok take about 14 hours.
Krabi's and southern Thailands tourist seasons are split in two.
The "High Season" between November to April (north east monsoon) and "Summer Season"  May to October (south west monsoon). The climate in Krabi is pleasant all year around, with temperatures from 25-34 C.   
Krabi activities & tours centre around the natural highlights of the area. Boat trips to nearby islands are very popular.
There are over 80 small islands off the coast from Ao Nang and boats take tourists out to them daily.
They are great for swimming, sunbathing and relaxing.
Contact Us
Questions? Not sure where to go? Ask Us. We are here for you
Over the past decade or so Krabi has become very popular place, especially if travelling to the islands in the bay of Phang na, such as Koh Lanta and Koh Phi Phi.
Krabi is a busy fishing and ferry port, there are a couple of popular resort nearby such as Ao Nang and Railay Beach the latter being very popular for backpackers and rock climbers.
Krabi is a province on southern Thailand's Andaman coast and only three hours down the road from Phuket. Krabi has some very spectacular scenery with its breathtaking views like islands, islets and coves.
The limestone walls here simply explode vertically out of the sea, thus offering secluded beaches and bays for which to explore and enjoy,
There are some only accessible by Long-tail or speedboat, like the one at Railay Beach for example.
There is so much to explore around krabi and so much to see it has simply mesmerizing charms such as: golden sandy beaches, emerald seas, extensive coral reefs, numerous caves and waterfalls, and over 130 islands, including Koh Lanta and the six islands of Mu Koh Phi Phi National Park.
Over the years Krabi's numerous bays islets and coves have been a playground for pirates with so many places to hide and seek refuge. Thank fully those days are gone and the only pirates in these waters now are the cheeky monkeys that can be seen on the kayak tours.
There is a small local group of sea gypsies, which have lived here for years and for generations have farmed the seas and land for survival.
Krabi Town
Krabi Town is far less inexpensive than any other tourist resorts in the region, this is reflected in the price of accommodation, food and drinks.
There are two night markets, which should not be missed, in Krabi town where you can pick up some fantastic bargains.
At the weekends, you can find Walking Street market this opens at 5pm and goes on late into the evening.
There are quite a few fine little bars and restaurants in Krabi Town centre. They cater to most tastes so you will always find something delicious to try.
Some of the bars have will have live bands through the week some only at the weekend's wailing out international and local songs.
Other attractions people come to Krabi for are the incredible hot springs, the mysterious sea caves, there is a marine wildlife sanctuary, the limestone cliffs are breathtaking and as mentioned very popular for rock climbers and even base jumpers.
Being a port it is also a gateway to the fabulous islands in the area such as Phi Phi and Kohl anta all are accessible seven days a week.
There is another famous island here called the James Bond Island tour this is where the man with the Golden Gun featuring Roger Moore was filmed in the seventies.
Krabi town is one of the few places in Thailand that is still relatively unexplored as far as tourism goes, and this does make it more appealing to those that like to see the real Thailand.
It is a hub for travelers making it a hive of activity and from the town you can easily find transport to your next destination. There ferries, buses and planes allowing people the freedom to get about easily, the opportunities are endless.
Krabi Province is just 1 of many place worth visiting. Below quick overview of Thailands Top Travel Destinations, which you can easy combine with your stay in Krabi. White Water rafting tours are available in Phuket Island, Khao Lak, Chiang Mai & Chiang Rai.
Phuket Island
Phuket Island, the Pearl of the Andaman Sea is located on the west coast of Thailand and is one of Thailands most popular tourist destinations. Phuket offers beautiful beaches, shopping, dining and plenty of Things to Do.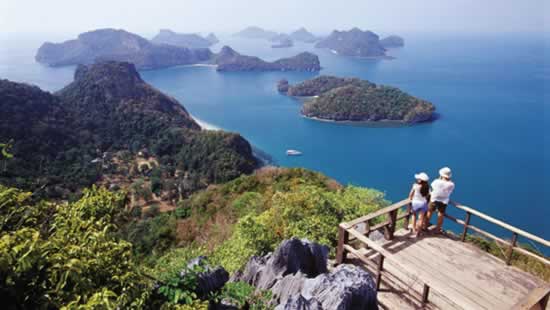 Koh Samui Island, Koh Phangan (famous for it's Full Moon party), Koh Tao and the Angthong National Park are all located in the Gulf of Thailand. Easy accessible via Samui Airport or by ferry from Suratthani & Chumporn.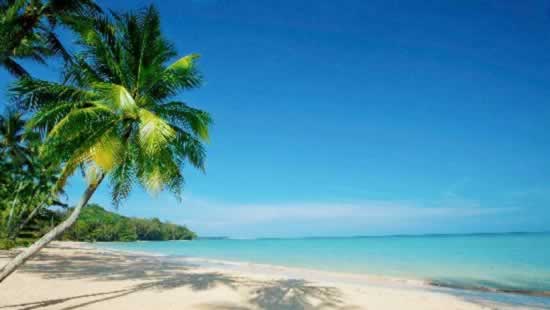 Khao Lak Beach on Thailands west coast is just an hours drive north of Phuket International airport. Khao Lak is a popular family vacation destination and the hub for scuba diving & snorkeling at the famous Similan Islands
Chiang Mai in Northern Thailand is a popular destination and on most Thailand visitors To Do List. The North has much to offer and to do. Easy Day Thailands Private Sightseeing Tours to show you the best of Chiang Mai & Chiang Rai.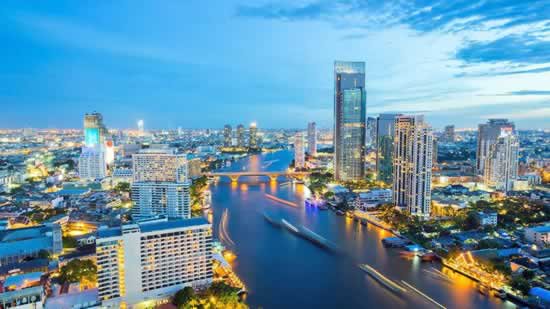 Thailands Capital Bangkok never sleeps! A metropolis with luxurious mega malls, fiery food and endless temples and attractions. A place that should be on your itinerary. Easy Day Thailand guide you through Town.
Questions !?
Explore Thailand with Easy Day  Thailand Tours.
Not sure where to or what to expect? Just get in touch with our travel experts at Easy Day Thailand. We always happy to answer your questions and point you in the right direction.
Easy Day's Sightseeing Tours 
There is plenty of things to do in Krabi Province, however the Kingdom of Thailand has much more to offer. Easy Day Thailand is specialized in Private Guided Sightseeing Tours to show you the popular attractions and hidden away treasures in many other Thailand travel destinations.
Get in Touch with Easy Day Thailand
We are Here to Answer Your Questions Regarding any Thailand Tours or Activities? Drop us a a few lines and ask.