Phuket Activities are endless. Elephant Trekking, Ziplining, Rafting, Swiming, Canoeing, Island Hopping, Snorkeling, ATV riding plus a lot more.
Book your Phuket Tours with Easy Day Phuket Today. Visit Phi Phi Islands, Phang Nga Bay, James Bond Island and many more.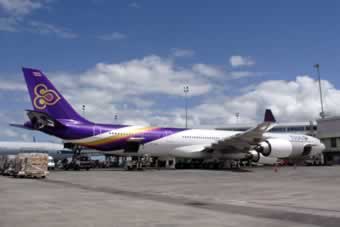 Phuket Airport transfers, Phuket to Samui, Koh Phangan or Koh Tao, Ferry to Phi Phi Island. Book now online with Easy Day Thailand.
Top Things To Do in Phuket Island
Phang Nga Bay Tours
Visit Phang Nga Bay and James Bond Island. Choose between Private Tours, Excluisve Small Group Tours operated by Easy Day Thailand or selected 3rd part Join-In Trips. 
Kapong Tubing Safari
Day Trip to Kapong in Phang Nga Province for a action loaded day including Tubing, Waterfall visit, Elephant bathing and walk through the Jungle. Must Do When in Phuket.
Phi Phi Island Tour
Day Trip to Phi Phi Island for Sightseeing & Snorkeling. Daily Tours from Phuket all year around. Donlt miss to visit this fantastic Group of Island while in Phuket Island. 
Get Your Free Quote Now!
Contact Us now for All about Phuket Tours & Activities.
Pay Online for all Easy Day Thailand Services!
No Extra Charges!
Secure via Bangkok Bank!
Phuket Island is the number one destination in the Kingdom Thailand, providing beach lovers an outstanding mix of beautiful coastline, sandy beaches, excellent hotels, villas, tours, activities and services.
Outdoor activities include Scuba diving, biking, golf, trekking, and much, much more. If you're looking for a great holiday with your family, your friends or as a single, the possibilities in Phuket are endless.
Phuket (pronounced 'Poo ket') is Thailand largest island and the richest province in the south of Thailand, yet it is one of the smallest provinces in the country.
Barely an island at all, Phuket is connected to the mainland by Sarasin Bridge. The bridge is connected to the mainland at the province of Phang Nga and the next city along the coast eastwards is Krabi.
Often referred to as the pearl of the Andaman Sea, Phuket really is a gem of an island and it is surrounded by over thirty other islands in the Andaman Sea.
Phuket is quite a new name for the island, previously known as Jung Ceylon and more recently Thalang.
The word Phuket is has its origins from Malay word of Bukit, meaning hill.
It was first known as Jung Ceylon, which, these days, ironically is the name of a large shopping centre in the heart of Patong, Phuket's most popular and busiest tourist resort. After Jung Ceylon it was renamed Thalang meaning Cape. The northern district of the Phuket, which was the location of the old capital and is still named that today.
The island has over half a million residents and has the fastest growth rate of all provinces in Thailand.
Bangkok is a little over 500 miles to the north and there are numerous flights a day into Phuket International airport from BKK. In fact, Phuket airport is second only to Suvarnabhumi Airport as the busiest airport in the country.
Phuket's Weather
Phuket is hot and humid throughout the year there are three season Hot, Hotter and Oh my.
Joking aside, the weather temperature in this part of the world varies little through the year, the rainy season is at its wettest in August through October.
October is the official start of high season, it can still occasionally rain up to and in January at this time of year it is very little.
The hot season is generally considered to be from March to early May. With the cooler months January to February being slightly cooler.
Phuket Beach Resorts
The busiest and most popular resort in the province is Patong.
This is flanked to the south by Karon, which is probably the second busiest resort on the island, with Kamala a more sleepy fishing village ten minutes north of Patong.
If we carry on heading south, after Karon you will come to Kata and Kata Noi Beaches, another popular and beautiful resort with great beaches and you can even grab some surfing time.
Chalong, which is on the opposite side to Kata and about five minutes drive, is not really a beach resort more of a port for the boats that take guests on trips to the beautiful surrounding islands, such as Racha Yai. Racha Noi and Phi Phi Islands.
At the southern end of the island you will find Rawai and Nai Harn the latter being a very underrated beach; try it you will love it.
North of Kamala, the beaches tend to get longer. There is Surin, which is gorgeous, and another beach that surfing is possible, further up the coast its starts to get a little quieter as on Bang Tao beach -this beach is very very long.
There are many other beaches that really need exploring further up the coast you go. The beaches of Phuket are world class.
The island's length, from north to south, is 48 kilometres (30 mi) and its width is 21 kilometres.
History or Phuket
Back in the year 1545 Portuguese explorer Fernão Mendes Pinto arrived in Thailand -formerly known as Siam in 1545. His travels throughout the country lead him all the way down to the south and the ports of interest.
He was the very first explorer to give a written log of Phuket, which as we know was known as Jung Ceylon.
Pinto wrote: Junk Ceylon is a destination port where trading vessels make regular visits to pick up supplies and provisions.
Unfortunately, Phuket was an attractive island particularly to the undesirable, such as pirates, and along with unpredictable seas in the summer months, lead to the merchant vessels finding other islands in the area safe and more attractive.
It would be many years later in the 17th century, when the Dutch, English and to a lesser degree the French came to trade. They were of course after the tin which Phuket had in abundance.
Even to this day you can still see the old scars in the countryside of the tin mines. In fact, there is a large Tin mining museum in Kathu, which is just before the hills into Patong
Get in Touch with Easy Day Thailand
We are Here to Answer Your Questions Regarding any Thailand Tours or Activities? Drop us a a few lines and ask.